I am in an International Foods Class this semester. Our big project was to pick a country and prepare a big meal for at least 6 people with recipes from that country. I chose Mexico, considering Jared went there on his mission, and he would love me forever, it was an easy choice. I had my brother Skyler, his girlfriend Mallory, our friend Ross, and our friends Dawson and Janie over for the huge meal, and we all left stuffed! So here's pictures of what I made, and at the end I have a self-evaluation that I had to do for the project. Enjoy!
Rolling out sopapillas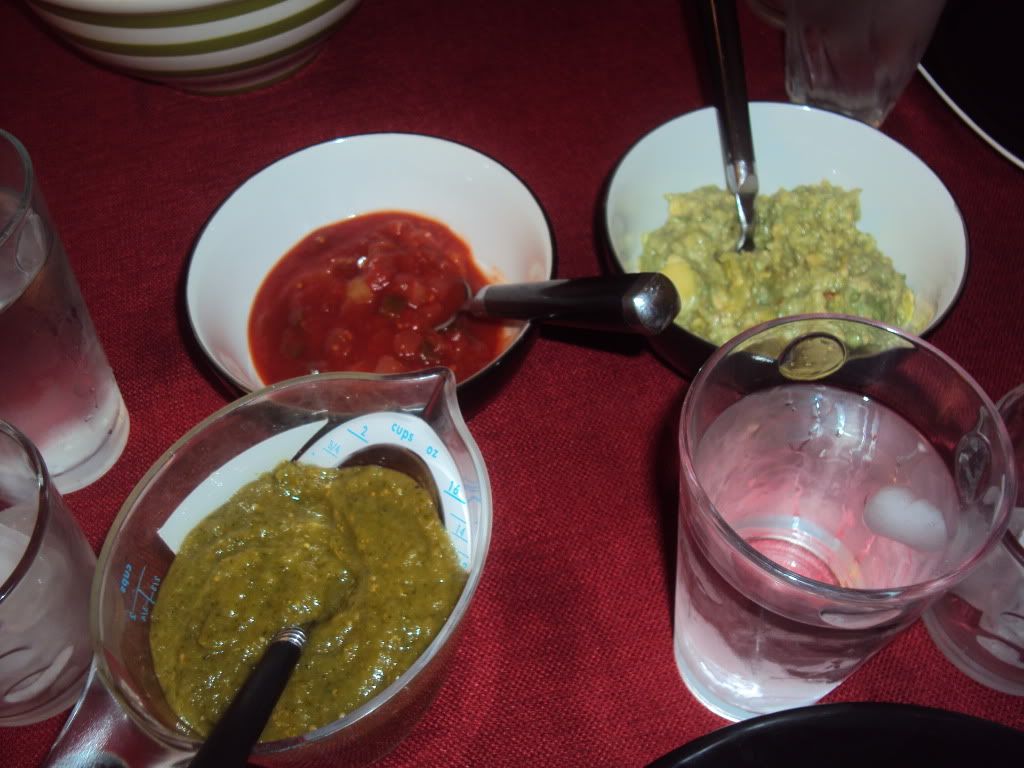 Guacamole, Homemade salsa verde, and picante sauce
Tomatillo Rice (my favorite!)
Chiles Rellenos
Chicken Flautas
The Table!
My plate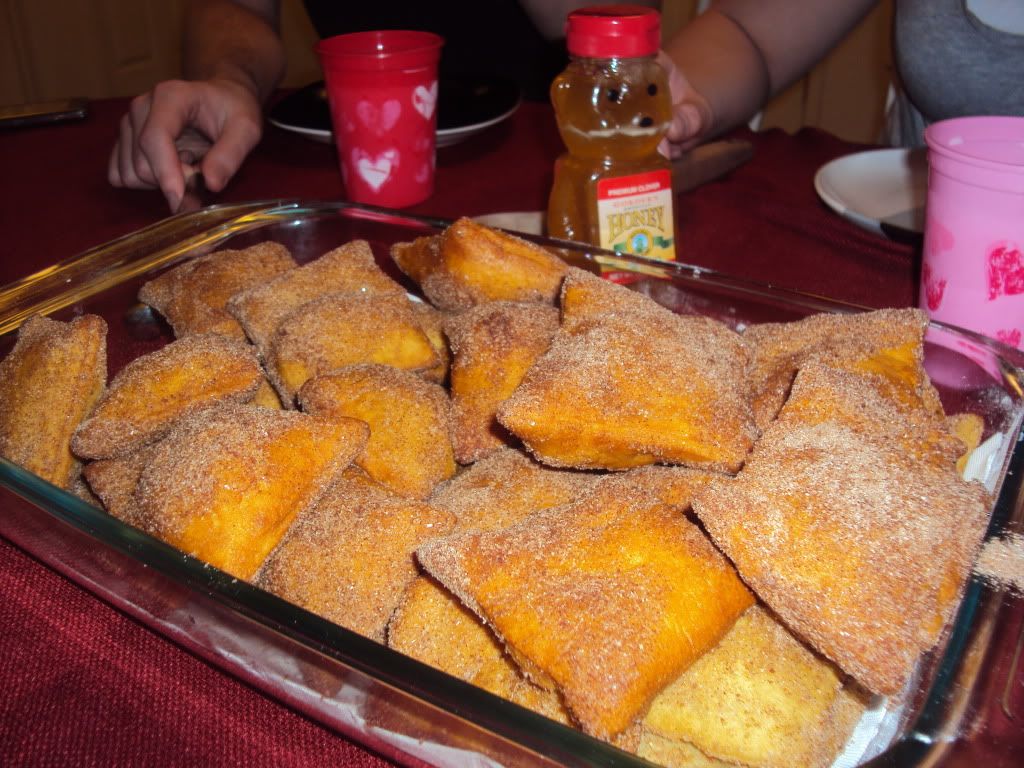 Sopapillas
Self-Evaluation:
I am very proud of the meal that I prepared for my international foods project. I chose to do my project on Mexico. I chose six recipes to prepare for this meal, these included; Chiles Rellenos, Tomatillo Rice, Chicken Flautas, Guacamole, Horchata, and Sopapillas. In going about preparing this, I spent a lot of time writing out a schedule or duty log. This duty log helped immensely in the execution of this project. I was able to stick to the times I had laid out, and was able to get everything done, and at the right temperature for serving, at exactly the right time.
I also think I chose great recipes. They were all clear and precise, and ended up being absolutely delicious. My conversion factors were very accurate, so I was able to make an exact amount of food, that left virtually no leftovers, but kept everyone stuffed. Part of the reason we had no leftovers was because we all ate, and then sat at the table for about two hours just talking! As the time went on we all eventually ate everything that was left. This worked out perfectly. I love that because of a meal I made we were able to gather and talk and bond. Without this food we would not have been able to have that opportunity. That is one of the biggest reasons I love cooking, it brings people together!
Something I could have worked on was delegating more. I have done meals like this in the past, and just have found that I think it is easier to do everything myself. My husband did help me in the preparation of this meal, especially in the set-up of the table and room, and in the clean-up. Also, whenever I was feeling a little overwhelmed I would ask for his help, but as for planning for help, I did not do that very well. I definitely could have assigned him more jobs. However, none of these recipes were extremely difficult, so in this situation it worked out rather well, but in other situations where I would be preparing a lot more, or more difficult dishes, I would need a lot more help, and this experience taught me how to ask for that help.